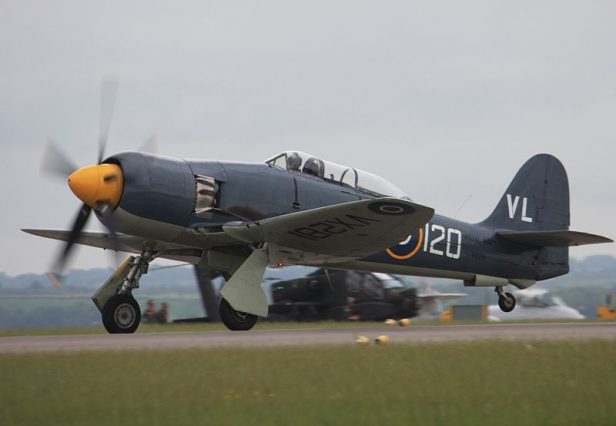 Navy Wings, an organization that "unites a range of owners and operators of historic Naval aircraft", has reported that Hawker Sea Fury T20 G-RNHF is on track to return to the skies for the 2017 display season.
In 2014, the aircraft suffered an engine failure during RNAS Culdrose Air Day which resulted in an emergency landing. In the process the machine's undercarriage collapsed, causing it to skid off the runway.
Work is being carried out by Weald Aviation Services of Essex, who have already completed repairs to the Sea Fury's airframe. Currently, the team is assembling a newly acquired Bristol Centaurus 18 radial engine that has been stripped back to its component parts and completely overhauled.
Click below to check out a video of the aircraft's 2014 emergency landing.
(via Navy Wings, FlyPast and MrOutofcontrolvideos Additional information via Royal Navy Photo: Andrew Thomas via Wikimedia Commons)