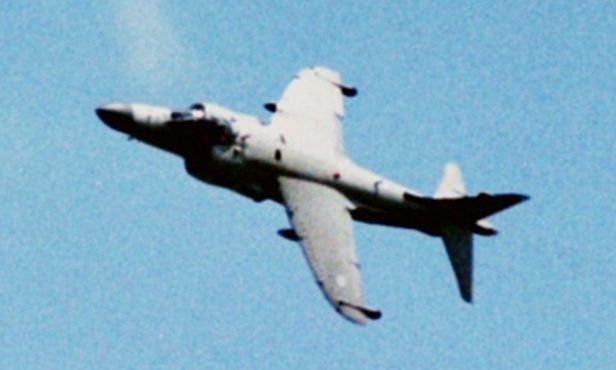 The upcoming Aerospace Bristol museum in Filton is continuing to grow its collection ahead its grand opening this summer, with its most recent addition being this Sea Harrier.
The aircraft, which was built in 1985 and served in Bosnia, was deemed too wide to travel by road, prompting the museum engineering team to contact the RAF for assistance. As a result, a Chinook helicopter was brought in from No 27 Sqn RAF Odiham to airlift the nearly 9,000lb Harrier across Filton airfield.
The delicate operation was captured in the video below, and appears to have gone off perfectly.
The Sea Harrier will become part of the £19 million museum where it will reportedly be displayed in a 100-year-old Grade II listed hangar which was previously part of a WW1 Aircraft Acceptance Park.
(via Aerospace Bristol and Daily Mail)