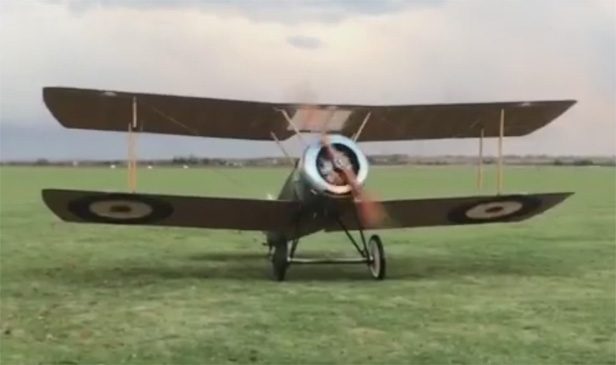 Earlier today, Sopwith Pup N6161 took to the air for its second flight following a full restoration by Retrotec of East Sussex.
The Thulin Le Rhone-powered aircraft will reportedly be included in the Historic Aircraft Collection's upcoming "At Home" event at the Imperial War Museum, Duxford on November 12th. The gathering will provide visitors with an opportunity to meet the HAC team and listen to talks on several of the collection's aircraft, including Hawker Fury K5674, Hawker Nimrod K3661, Hurricane P3700 and Spitfire BM597, the last of which will be open so guests can take a seat in the cockpit. Exclusive videos, DH.9 components and a Rolls Royce Merlin engine will also be on display.
Click below for additional details and videos of today's flight.