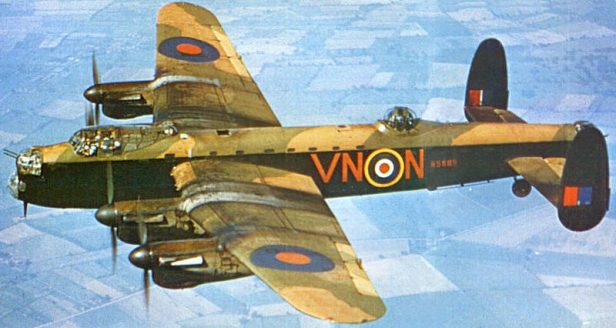 Proposals have reportedly been submitted to erect a full-scale steel representation of the Avro Lancaster in Lincolnshire that will serve as a permanent reminder of the area's link to wartime aviation.
The proposed monument would represent R5689 (pictured above), which is believed to be the most photographed Lancaster of the war, likely because it was used in literature to train pilots to identify the type. R5689 served with 50 Squadron RAF and crash landed at Thurlby Top Wood while limping home to RAF Swinderby after a mission on September 18, 1942 – an incident that claimed the life of RCAF crew member Sgt. J.R. Gibbons.
The monument would be located above the A46 on the Lincolnshire border close to Collingham and Swinderby, and would ideally be accompanied by an information board telling the story behind the aircraft.
The proposals have been submitted to North Kesteven District Council "to gauge the likelihood that permission would be granted." The team is also said to be requesting ideas and assistance from artists, structural engineers and financial backers.
Click below to check out current design concepts.

(via Bomber County Gateway Trust and The Lincolnite)