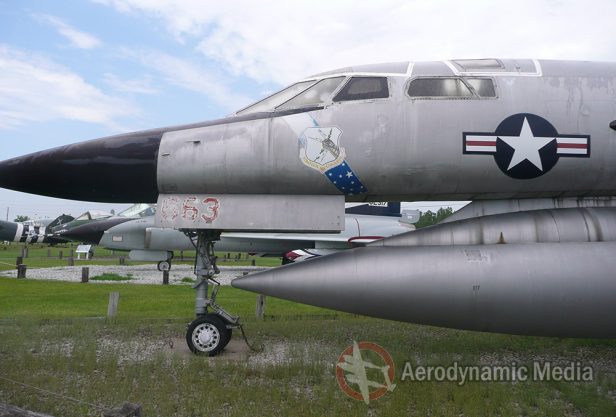 Grissom Air Museum in Peru, Indiana is planning to repaint its historic TB-58A Hustler and is seeking the public's input on a new livery.
The aircraft (55-0663) is the oldest Hustler in existence, being constructed as a YB-58A prototype in 1956. It was used mainly for testing focused on its bomb pod, proving that it could be dropped at Mach 2 without causing damage to the aircraft. The machine also performed reconnaissance pod testing as the first RB-58A and sonic boom testing with NASA before being converted to a TB-58A crew trainer and assigned to the 305th Bomb Wing at Bunker Hill AFB.
During this time it suffered severe damage in a cockpit fire and, being the oldest example of the type, was restored for used as a gate guard at Bunker Hill. When the name was later changed to Grissom AFB and the museum was established, this rare aircraft was among the first to be placed on display.
The process of repainting the aircraft is slated to begin next Monday, and Grissom Air Museum has taken to Facebook to ask whether the public would prefer Convair or 305th markings. Check out the post below to view the options and voice your opinion.

(via Grissom Air Museum)