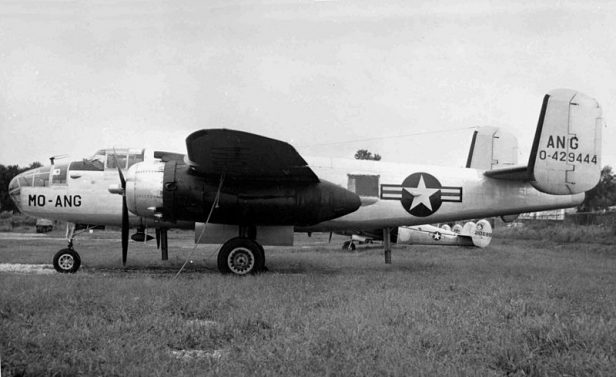 The B-25 Recovery Group believes it has narrowed down the possible location of Pittsburgh's famous "ghost bomber" and are reportedly considering another search.
The aircraft, TB-25N S/N 44-29125 (similar to the type seen above), was on a training flight from Nevada to Harrisburg when it ran out of fuel and ditched in Monongahela River near Homestead, Pennsylvania on January 31, 1956. While four crew members managed to make it to shore, two tragically perished in the freezing waters.
Subsequent searches for the aircraft were fruitless, and its whereabouts have become one of the area's most enduring mysteries. Since 1995, the B-25 Recovery Group has been conducting research and mapping the riverbed with sonar in search of the missing bomber. Their investigation suggests that the machine came to rest in a submerged gravel pit and was eventually buried by silt. The team is focusing on a 50 x 200′ location off the Glenwood Bridge and may return this October to conduct another search.
After obtaining permits, the group hopes to drill in a grid-like pattern every 7.5′ – a method that they believe will locate the aircraft no matter what condition it may be in.
(via TribLIVE Additional Information via B-25 Recovery Group)