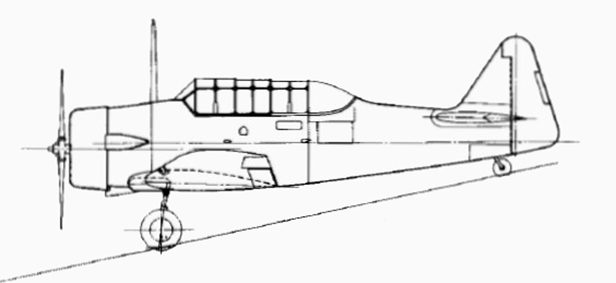 A former South African Air Force SNJ-3 has hit the market.
The aircraft (S/N 78-7185 / N7655S) is described as a "a true barn find" and reportedly had its last annual in 2005. It is touted as wearing original SAAF military training colors, including the original green cockpit with gray updated panels. The airframe is said to have 8,300 hrs total time since new, while the engine and prop each have 800 hrs SMOH by SAAF.
The machine reportedly includes an avionics package and logs (including SAAF military) and is located in Rockford, Illinois. It is currently being offered for $110,000. Click here to check out the complete listing.
(via Trade-a-Plane Image: Bureau of Aeronautics, U.S. Navy via Wikimedia Commons)