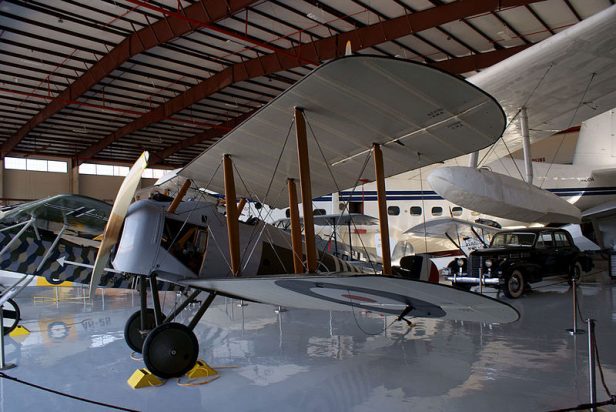 As Kermit Weeks prepares to bring four of his WW1 aircraft to the upcoming AirVenture Fly-in, he recently returned his Sopwith Snipe to the air for the first time in five years, documenting the event in a newly released video.
The aircraft was constructed by The Vintage Aviator, Ltd in New Zealand and is powered by a Bentley BR2 rotary engine. It represents the early incarnation of the Snipe, which employed a smaller rudder and lacked the large, balanced ailerons seen on later models. The markings represent E8102, flown by Maj. W.G. Barker during his lone encounter with 60 Fokker D.VIIs on October 27, 1918, during which he managed to shoot down four aircraft before crash landing over Allied lines with severe wounds. He was awarded the Victoria Cross for his actions and the fuselage of his original machine is now preserved at the Canadian War Museum in Ottawa.
As previously reported, Weeks also plans to bring his TVAL-built Albatros D.Va, his newly restored Sopwith Pup and his recently completed Fokker D.VII, however, the Snipe is expected to be the only aircraft that will fly at the event.
The AirVenture fly-in is scheduled to take place at Wittman Regional Airport in Oshkosh, Wisconsin from July 23-29. Check out the video of the Snipe's return to the air below.
(via Kermit Weeks Hangar Additional Information via The Aerodrome Photo: By Valder137 via Wikimedia Commons Thanks, Pascal!)