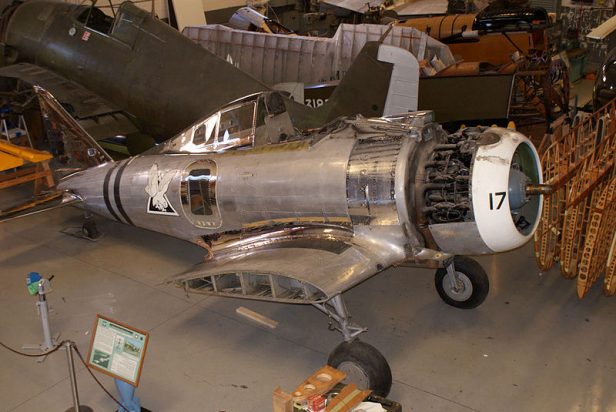 Fantasy of Flight owner Kermit Weeks has released a new video detailing the ongoing restoration of his Seversky P-35.
This particular aircraft was acquired years back in a trade with the USAF Museum and is reportedly one of only three remaining examples of the single seat fighter, which was introduced in the mid-1930s and saw limited action at the beginning of WW2. It came from the Swedish Air Force and was stored in underground bunkers during the war, which resulted in significant pitting and surface corrosion. Additional damage was sustained when Hurricane Andrew struck the museum in 1992.
When complete, this will be the only airworthy example of the type in the world. The newly released video was reportedly filmed last summer and shows the beginning of the "next phase" of the project, including the removal of the machine's fairings, cowls, tail and other refinished panels as well as the engine. The work was performed in order to remove the fuselage from the center section so the wings can be re-skinned.
Click below to check it out.
(via Kermit Weeks Hangar Additional Information via Fantasy of Flight Photo: Valder137 via Wikimedia Commons)