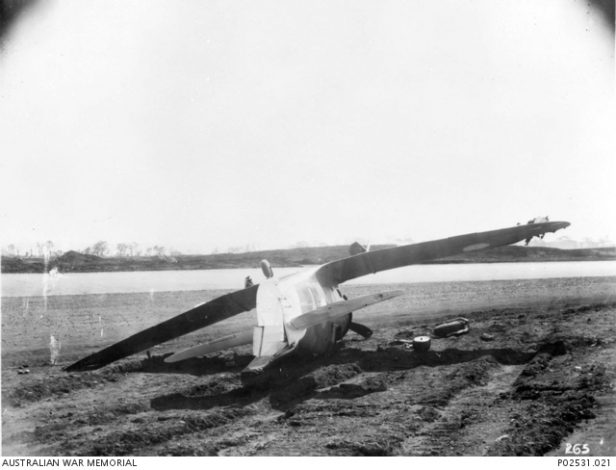 Shortly after completing a video series detailing his trip to Vintage V-12s, Fantasy of Flight owner Kermit Weeks is back with a new installment of "Kermie Cam" that sees him in Australia checking up on his CAC Boomerang project.
The aircraft (S/N A46-174) was originally built by Commonwealth Aircraft Corporation and delivered to the RAAF in January 1944, serving with 4 Squadron. In May of that year, the machine suffered a ground loop at Cape Gloucester Airfield in Papua New Guinea (pictured above) and was deemed too far gone to repair, resulting in its remains being abandoned at Nadzab.
In the 1970s, Charles Darby visited the site and discovered remnants of roughly 30 aircraft, including the center section of A46-174, which was salvaged. In the 1980s Kermit Weeks acquired the machine and placed it on display prior to beginning restoration. In 2015, the aircraft arrived at Matt Denning's shop at Caboolture Airport, Queensland, where work is now underway.
Kermit's visit to the site will be presented in four parts, all of which will appear here as they become available. Click below to check out the series as well as an additional photo of the aircraft following its accident.
(via Kermit Weeks Hangar Additional Information via Pacific Wrecks Photo: Public Domain via Australian War Memorial Thanks, Pascal!)