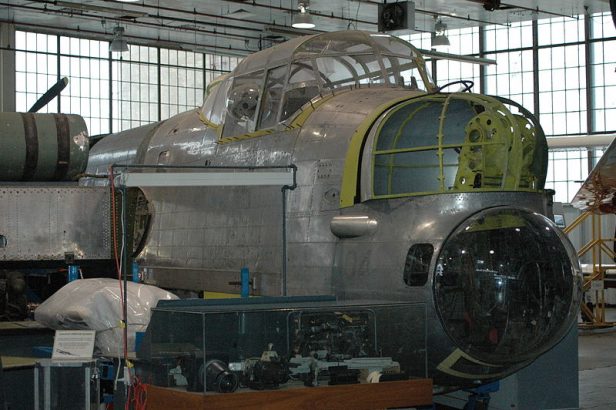 The city of Toronto has issued a response amid growing public calls to save Avro Lancaster FM104.
The aircraft, which now sits in storage at the Edenvale Aerodrome west of Barrie, was built by Victory Aircraft of Malton, Ontario and installed along Toronto's waterfront following its retirement from the RCAF in 1964. In 1999, it was moved to a museum in Downsview Park, where a restoration effort began. However, it was relocated once again when the museum closed in 2011.
The removal of FM104 from display has been difficult for some to accept, as it is seen as a connection to the city and a way of remembering veterans' service and sacrifice. However, calls for the bomber to be saved grew louder when it was recently reported that the city was seeking to dispose of it.
In light of these developments, the city's economic development and culture division launched an effort to gather proposals for the management and preservation of FM104. In an email to CBC Toronto, Don Peat, a spokesperson for mayor John Tory, stated, "Several options have been presented to the city and staff are currently evaluating them to determine what is the most cost effective, provides the most protection for the plan and opportunity for the public to see this important artifact."
A report on the plan will be issued next year, and Peat confirms that the Lancaster will not be destroyed, regardless of the outcome.
(via CBC Additional information via #SaveLancasterFM104 "The City of Toronto" Lancaster and Lancaster Archive Photo: airforcefe via Wikimedia Commons)