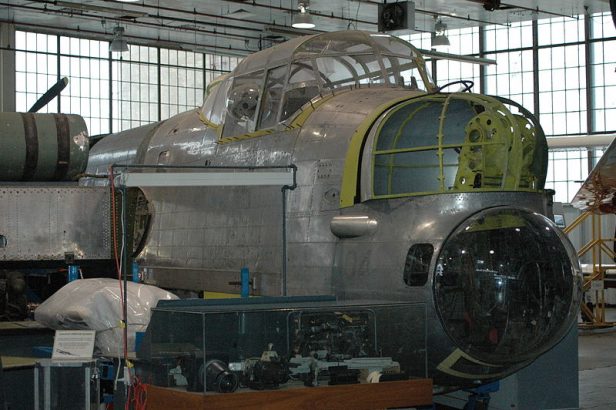 The future of Avro Lancaster FM104 could be determined by a meeting held today.
The bomber was built by Victory Aircraft of Malton, Ontario in 1944 and installed along Toronto's waterfront following its retirement from the RCAF in 1964. In 1999, it was moved to a museum in Downsview Park, where a restoration effort began. However, it was relocated once again when the museum closed in 2011 and has since been stored at the Edenvale Aerodrome west of Barrie. The aircraft is now said to be in need of extensive restoration.
The future of FM104 has become the focus of significant debate. The city of Toronto is said to lacks the funds, resources and space to properly maintain and display the machine and would like to donate it to the British Columbia Aviation Museum near Victoria, as it is said to be well equipped for its long-term care. However, the group FM104EVER is against the proposal, viewing the Lancaster as an important part of the local community. The team is working to keep the aircraft in the city and has reportedly assembled a team of experts to restore the aircraft while also identifying potential sites for display.
The city's Economic Development Committee met today to consider the proposals. Click below to watch.
Update: The Economic Development Committee has reportedly postponed the decision to donate the Lancaster until at least July in order to allow teams to determine whether it is possible to keep the aircraft in Toronto.
(via The Star, Toronto Sun, Skies, Victoria News and Toronto City Council Photo: airforcefe via Wikimedia Commons)