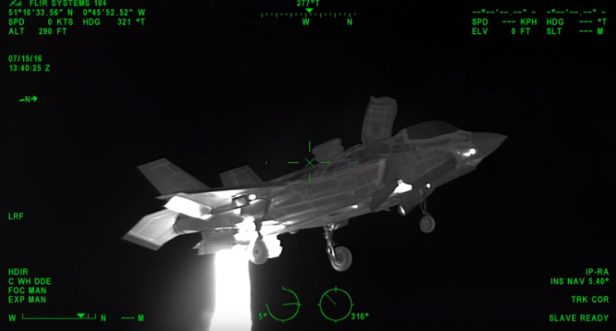 FLIR Systems, which produces heat-seeing cameras, reportedly turned their new 380-HDc camera on an F-35 performing at the recent Farnborough International Air Show, resulting in the awesome 1080p video after the jump.
The 62 lb camera is a remote controlled device intended for use on helicopters, and highlights the heat anomalies of the cutting edge fighter as it uses its unique hovering capabilities.
The camera is slated to begin service with the Royal Norwegian Air Force next year, where it will see use aboard AW101 helicopters in search and rescue operations.
(FLIR Systems via Foxtrot Alpha)