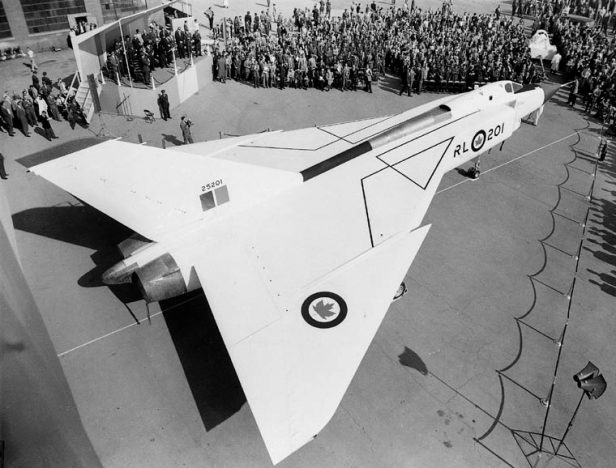 A team searching the waters of Lake Ontario for nine historically significant 1/8 scale models of the Avro Arrow have made an exciting discovery in the form of Nike booster rockets which were likely used for launching.
As previously reported, the models were strapped to rockets and deployed over the lake while the Arrow, a massive cold war interceptor, was in development in the mid-1950s. The recovery of the models is especially important as they could be a rare, tangible connection to the Arrow project, which was eventually cancelled due to to excessive costs, resulting in all completed airframes and engines, as well as associated tooling and components, being destroyed.
It is believed that the three-metre long, sensor equipped scale models were shot over the lake from Point Petre in Prince Edward County. The expedition to locate and recover them has been in the planning stage for the past year and is a collaborative effort between several private companies with assistance from the Canadian Coast Guard and the Royal Canadian Military Institute.
If found, the models will be given new homes at the Canada Aviation and Space Museum in Ottawa and the National Air Force Museum of Canada in Trenton.
Click below to check out photos and descriptions of the rockets as they were discovered on the lakebed.

(via Raise the Arrow)