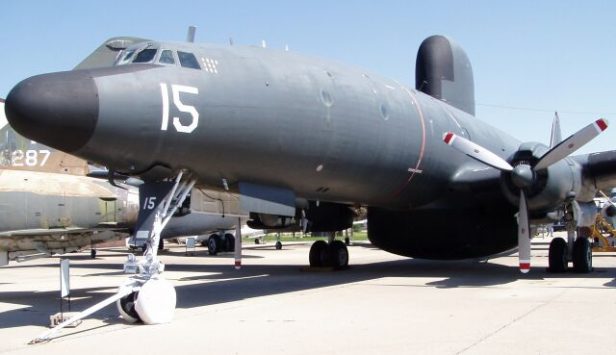 The Yankee Air Museum in Belleville, Michigan is in the process of welcoming its latest acquisition in the form of an EC-121K Warning Star.
The aircraft, a military variant of the Lockheed L-1049 Super Constellation (S/N 4435 B/N 141311), was originally commissioned in August 1956 as a "WV-2" and delivered to VW 13 at Patuxent River Naval Air Station, where it flew the Atlantic DEW (Distant Early Warning) Line until 1965. The machine was then transferred to Pt. Mugu, California, where it flew missile tracking flights until its retirement in 1979. In 1983 it was flown into Chanute Air Force Base in Rantoul, Illinois and was displayed at the Chanute Air Museum until its closure in 2015.
The Yankee Air Museum describes the Warning Star as "completely unique" due to its preserved spyware and instruments as well as its status as a historic forerunner to the Sentry AWACS. The museum committed to recovering the aircraft after being contacted by the U.S. Navy and, with the help of donors, it is now in the process of being relocated by Worldwide Aircraft Recovery of Bellevue, Nebraska.
The EC-121's tail section arrived at Yankee on Tuesday, and the fuselage began its journey earlier today. Click below to check out additional photos.

The EC-121 will be on long-term loan from the National Naval Aviation Museum. Yankee plans to restore the machine and preserve it as a "centerpiece aircraft" at the new Yankee Air Museum set inside the historic Willow Run Bomber Plant. If you would like to help, the museum is accepting donations via the Warning Star Rescue Project website.
(via Yankee Air Museum and Worldwide Aircraft Recovery Photo: Chris Light via Wikimedia Commons)