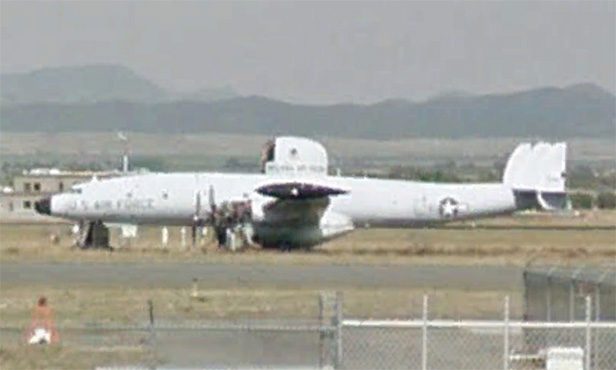 A Lockheed EC-121 "Warning Star" is in the early stages of its transition to Atwater, California's Castle Air Museum.
The aircraft, a military variant of the Lockheed L-1049 Super Constellation, has been a fixture at the Helena Regional Airport in Montana since 1981, when the USAF donated it to Helena College for use in their airframe and powerplant mechanics program. The EC-121 was reportedly turned back over to the government several years ago and was acquired by Castle in 2014.
Regarding the machine's condition, Helena Regional Airport Director Jeff Wadekamper states:
"All of the radar stations and all of the stuff inside the aircraft is as complete as the day it was operational. There's even still spare parts back in the back of the airplane. So that's the unique ability of this aircraft, that it's so complete."
A crew from Worldwide Aircraft Recovery of Bellevue, Nebraska arrived at the location on August 23rd to begin the process of disassembling and relocating the Warning Star, a process that is expected to take about two weeks. After arrival, it will reportedly be restored for static display.
Click below to check out photos of the aircraft prior to disassembly.
(via KTVQ and Worldwide Aircraft Recovery Additional Information via Air Museum Network Top Photo via Google Earth)