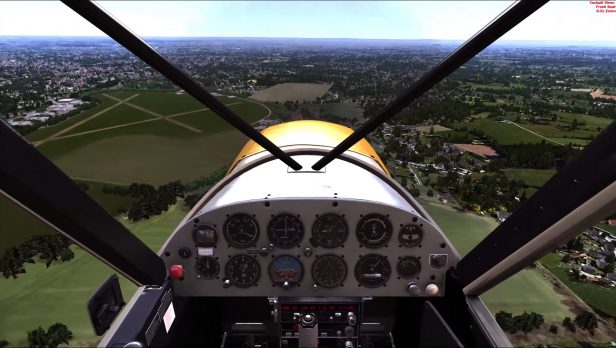 Dovetail Games has released a new video from their forthcoming Flight School simulator detailing an approach and landing lesson.
As previously reported, Dovetail acquired the rights to Microsoft's popular Flight Simulator series in 2014 – Flight School will be the first of two simulators Dovetail plans to release this year based on Microsoft's code.
Flight School will offer a Piper PA-18 Super Cub and Piper PA-28 Cherokee and nine missions. A free flight mode is also included, allowing users to fly anywhere in the world.
The highly anticipated release of Flight School resulted in "an incredible amount of feedback" that is being used to improve the sim prior to final release, which is currently scheduled for May 24th.
(DTG Flight School via PCFlight Additional Information via SimFlight)