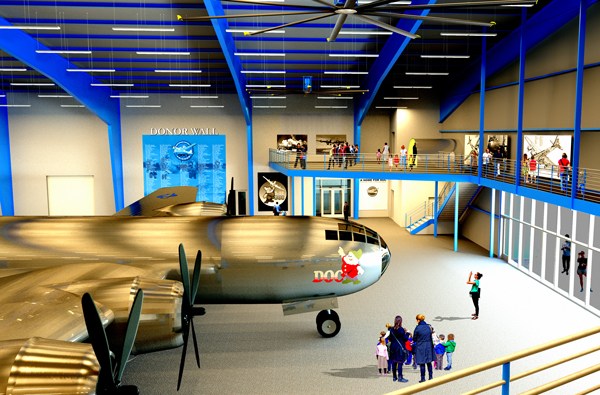 On the one-year anniversary of its return to the air, Doc's Friends have announced plans for the future home of B-29 Superfortress "Doc", which recently began a touring schedule after undergoing nearly two decades of restoration.
The proposed $6.5 million B-29 Doc Hangar and Education Center will be based along the 1700 block of south Airport Road on the grounds of the Eisenhower National Airport in Wichita, Kansas. Offering a total of 32,000 sq ft (including 24,000 sq ft of hangar space), the new facility will not only serve as Doc's permanent home, but also as "a working maintenance facility where the public can come and watch crews maintain Doc with hands-on learning experiences inspired by science, technology, engineering and mathematics (STEM) education."
Doc's home will be a centerpiece to celebrate not only Wichita's place in aviation history, but it will be a cornerstone to celebrate the men and women who built, maintained and served in the B-29 to protect our freedom. It will also be a unique place for future generations to connect with the majestic warbird through STEM education and perhaps they, too, will be inspired to a career in a STEM-related field.
Currently, Doc's Friends board members, aviation enthusiasts, community philanthropists and industry partners have raised more than $4.5 million for the project. To acquire the remaining funds, the organization has launched a brick memorial paver program and a Kickstarter campaign.
Construction on the new building is slated to begin in September and last about a year. Check out additional images below.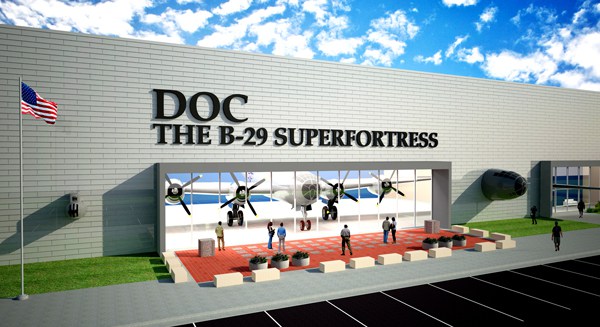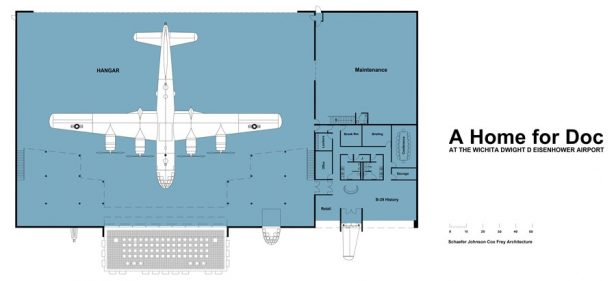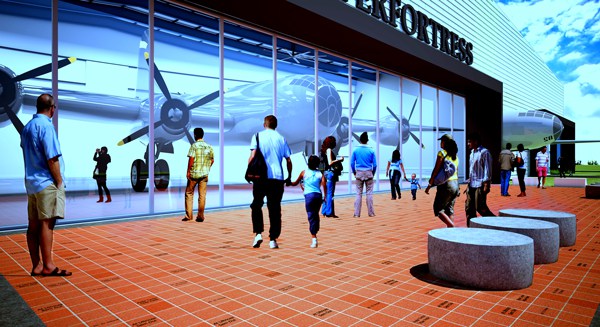 (via Doc's Friends)