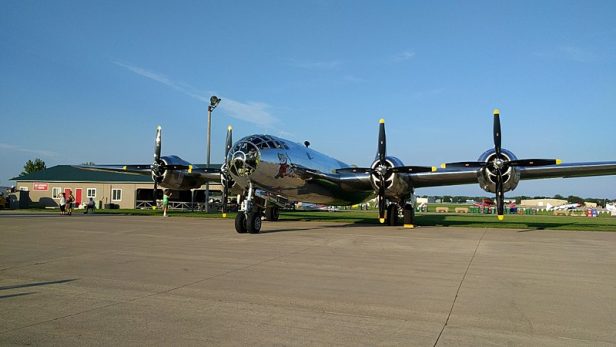 Doc's Friends, Inc. has reportedly been granted FAA approval to begin passenger flights in the newly restored B-29 Superfortress "Doc". Each flight experience is expected to last roughly 90 minutes, including a 30 minute ride, and are scheduled to begin at Heavy Bombers Weekend in Madison, WI (July 20-22).
Prior to takeoff, passengers will experience a crew briefing and learn more about the history of the B-29 and the role it played in U.S. history. Passengers will also get to hear and see the sights and sounds of engine starts and run-ups prior to takeoff.
Additional dates will reportedly be added shortly, including ride weekends in Wichita. To book a flight or learn more, click here.
(via Doc's Friends Photo: Caholguin109 from Wikimedia Commons)