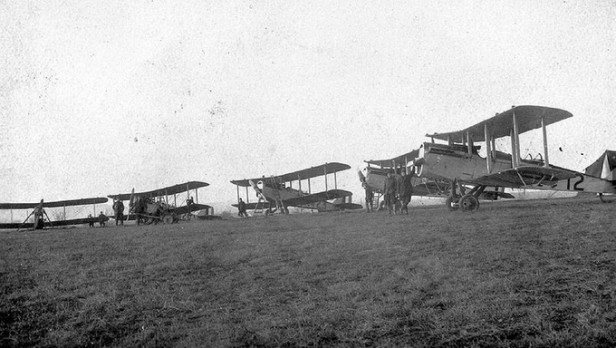 The U.S.-based "Friends of Jenny" nonprofit organization has launched a Kickstarter campaign to help acquire and restore the last known de Havilland DH.4 airframe.
The team plans to restore the aircraft to flying condition in order to "honor the memory of the Americans who built her, who flew in her, and who died in her." If funding can be acquired, the team expects that the DH.4 build can be completed in 12 months, while flight testing would last an additional two months.
The project is endorsed by the WW1 Centennial Commission, and it is hoped that the aircraft will be ready in time the commemorate the 100th anniversaries of three important events, including the WW1 Centennial (2017-18), the first transcontinental air race (2019) and the first transcontinental air mail run (2020).
The group previously reconstructed a Curtiss JN-4 in a mere 14 months, which has since performed across the country for an estimated 1.5 million spectators.
Click the link below to learn more about the project.

to contribute to the effort, click here.
(via Saving Liberty)