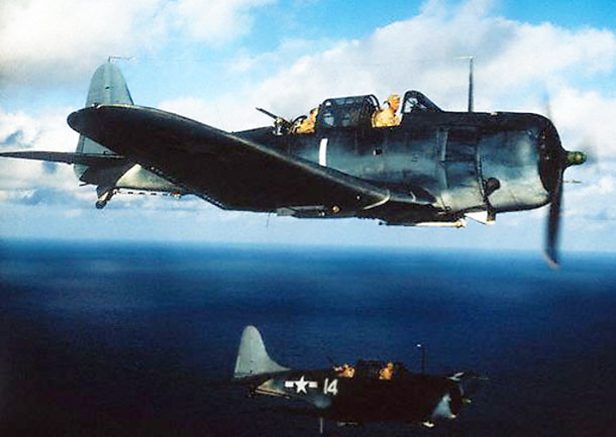 A newly restored, airworthy example of the SBD-4 Dauntless is about to join The National Museum of World War II Aviation collection in Colorado Springs, Colorado.
The machine (BuAer 10694) was originally built in Oklahoma and went on to see use in pilot training on Lake Michigan. In 1944 it suffered an engine failure after taking off from USS Sable and was ditched in the water, where it remained until being salvaged by A&T Recovery Services in 1994.
Acquired by billionaire Jim Slattery, the Dauntless was then transported to Vulture's Row Aviation in California where it was fully restored to airworthy condition before being flown to Colorado for "finishing touches" at WestPac Restorations.
Like other machines at the museum, the Dauntless will be flown, and as one of only three airworthy examples of the type in existence, it will no doubt become a star attraction. The machine will reportedly be placed on display at the museum "soon," although an exact date has not been reported.
Click below to check out footage of the aircraft's engine and taxi tests from earlier this year.

(via The Gazette and Vulture's Row Aviation)