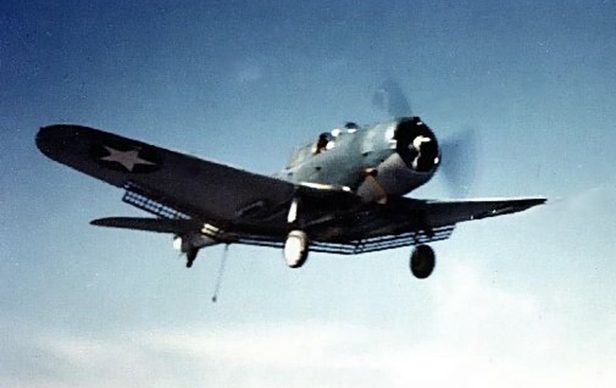 The National Museum of World War II Aviation in Colorado Springs, CO has reported that newly restored SBD-4 Dauntless BuAer 10694 is now on display.
As previously reported, the aircraft was originally built in Oklahoma and went on to see use in pilot training on Lake Michigan. In 1944 it suffered an engine failure after taking off from USS Sable and was ditched in the water, where it remained until being salvaged by A&T Recovery Services in 1994.
Acquired by billionaire Jim Slattery, the Dauntless was then transported to Vulture's Row Aviation in California where it was fully restored to airworthy condition before being flown to Colorado for "finishing touches" at WestPac Restorations.
The Dauntless can now be seen in Hangar 2 at the museum, however, it will reportedly also be used for aerial demonstrations.
Click below to check out a photo of the machine on display.