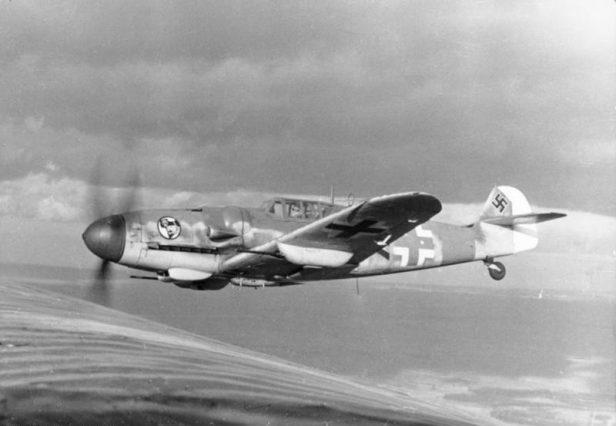 A schoolboy has discovered the remains of a Messerschmitt Bf 109 and its pilot in the North Jutland town of Birkelse, Denmark.
After receiving a homework assignment about WW2, Daniel Rom Kristiansen's father, Klaus, jokingly suggested locating an aircraft that supposedly crashed in the field behind their farm during WW2. Over the weekend, the pair took a metal detector to the area to investigate the claim, originally made by Klaus' grandfather, and began turning up bits of wreckage.
Using a trencher, more and more parts were unearthed until they came across human remains, which prompted them to contact the authorities. Soon, police, bomb disposal experts and German embassy representatives were on the scene.
The aircraft, which is buried beneath five meters of soil, has been identified as a Bf 109 and is likely an Aalborg-based G-6 training aircraft (20672) piloted by Bruno Krüger that vanished on November 27, 1944.
The aircraft is said to be totally destroyed, with the largest component being the engine. Ammunition has also been located, as have documents and papers in the pockets of some clothes.
Daniel has reportedly been given the day off from school so he can watch police and bomb disposal teams at work.
(via The Local, CNN and NYHEDER Photo: Bundesarchiv, Bild 101I-662-6659-37 / Hebenstreit / CC-BY-SA 3.0 via Wikimedia Commons)