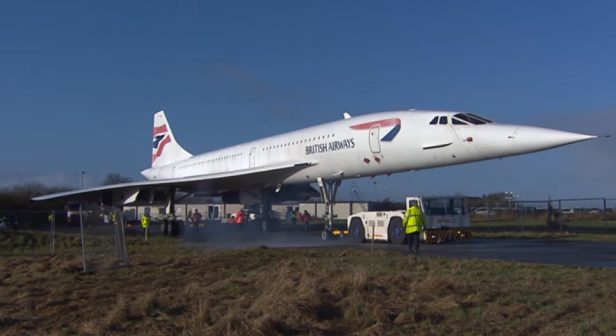 The last Concorde to ever take flight has arrived at its new home in Filton, where it will become the centerpiece of the new Aerospace Bristol museum when it opens this summer.
British Airways' Concorde 216, also known as "Alpha Foxtrot", performed its final flight on November 26, 2003, capping off over two decades of service and marking the final flight of the legendary supersonic passenger jet. Since then, it has been based outdoors along the runway at Filton, where it was maintained by Airbus UK.
On Tuesday, the aircraft was towed across the runway to a new purpose-built hangar at the £19 million museum, where it will be preserved so future generations can be "inspired by her sleek, innovative design and supersonic statistics."
Click below to check out a video of the Concorde being transported to its new home.
(via Aerospace Bristol)