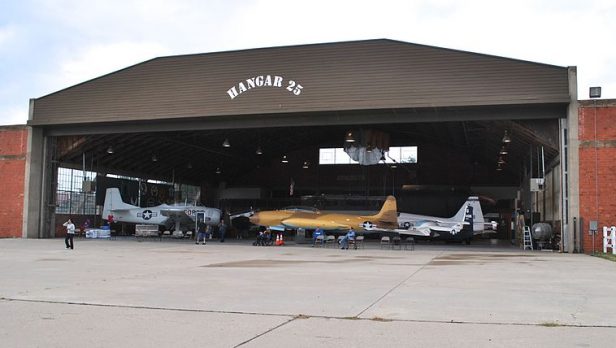 The Big Spring, Texas city council has approved a $426,000 purchase of three aircraft currently on loan to the Hangar 25 Air Museum, which is based in a restored WW2 hangar at the former Webb AFB.
The aircraft, which have been based at the museum for the past 14 years, include T-33A Shooting Star and T-28 Trojan Cold War training aircraft, as well as an AT-11 Kansan, which was used to train bombardiers during WW2. Museum Director Jim Little asked the council for approval to acquire the machines after being notified that the benefactor was planning on selling some of his collection, including those on display.
Little says that the planes "represent the essence of the Hangar 25 Air Museum" stating, "if they are lost then a good part of that history is lost with it."
The purchase will reportedly be paid out of the Airport's oil royalty revenue.
(via Big Spring Herald Photo: Barbara Brannon via Wikimedia Commons)