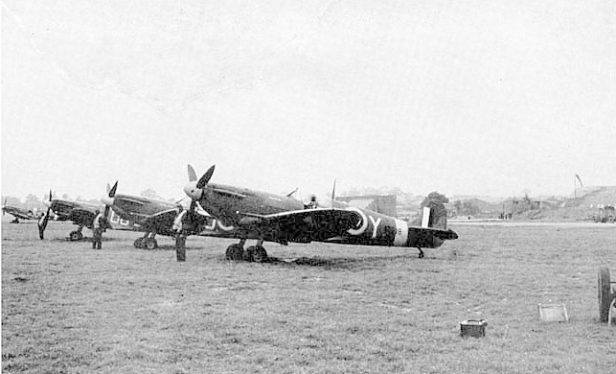 Earlier today, a Rolls Royce Merlin engine recovered from a WW2 Spitfire wreck arrived at its new home at the Air Force Museum of New Zealand in Christchurch.
The museum has a special connection to this particular artifact, as the machine it powered (Spitfire Mk.IXB EN572) was flown by renowned Invercargill-born fighter ace Johnny Checketts, who served as a volunteer guide at the museum for a number of years.
On September 6, 1943, Checketts, along with fellow Spitfire pilots of 485 (NZ) Squadron RAF, departed on a mission to escort 72 RAF bombers to a target in France. During the flight the aircraft were attacked by a group of 20 German FW 190 fighters, resulting in heavy damage to Checketts' Spitfire. The cockpit became engulfed in flames following a "terrific explosion" and although badly burned, Checketts managed to bail out safely, subsequently making it back to England with help from the French Resistance.
The remains of his Spitfire were located by enthusiast group "Somme Aviation 39-45" in March 2015, resulting in the recovery of the complete engine, along with other parts, from 3.5 metres of soil. The cleaned engine was then donated to the museum by Chris Checketts, on behalf of Pierre Ben of Somme Aviation 39-45.
Check out a video of the engine's arrival below.
(via Air Force Museum of New Zealand Thanks, Pascal!)