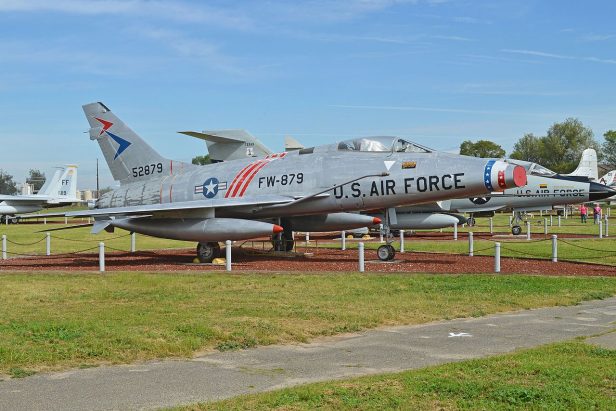 Castle Air Museum in Atwater, California has reported that their F-100 Super Sabre has been relocated to their restoration hangar for renovation.
This particular aircraft (S/N 53-1709) was the first F-100C built and was reportedly flown at one point by famous Apollo 11 astronaut Neil Armstrong. It served with NASA at Moffett Field and Dryden as well as the Langley Research Center, being modified for variable stability and also seeing use testing direct-lift control for air-to-air-refueling. Following retirement in 1972, the F-100 was transferred to San Jose State College Aero School for instructional use before eventually arriving at Castle for display in 2004.
Additional details on the renovation have not yet been reported. Click below to check out photos of the recent move.

(via Castle Air Museum Additional Information via joebaugher.com Top Photo: Alan Wilson via Wikimedia Commons)