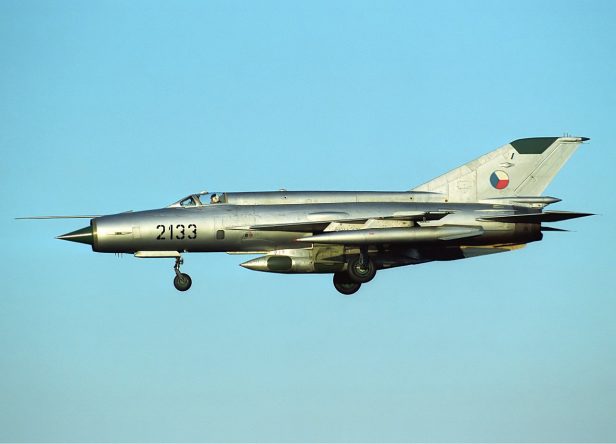 On Tuesday, Castle Air Museum in Atwater, California welcomed the first adversarial aircraft to its collection in the form of a MiG-21 Fishbed.
The jet previously served with the former Czechoslovak Air Force and was donated by a private owner in the Reno, Nevada area. Castle CEO Joe Pruzzo says that the museum is "very, very elated to have it and show it off" stating, "This is a very significant piece of Cold War history that was an adversary of our U.S. Air Force fighters and Navy fighters for decades. This airplane, it's hard to believe, came out in 1960 and was produced up until 1985."
The disassembled MiG arrived on a flatbed truck and will now undergo the process of having its wings installed and landing gear extended. It is hoped that the aircraft will be ready in time for the museum's Open Cockpit Day on May 28.
Click below to check out local news coverage of the MiG's arrival.
(via Modesto Bee and Your Central Valley Photo: Chris Lofting via Wikimedia Commons)