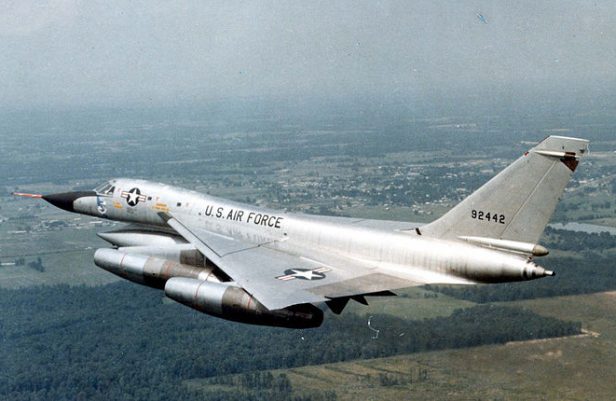 A Convair B-58 Hustler, the first USAF bomber capable of supersonic speeds, will be heading to California's Castle Air Museum after the move was approved by the National Museum of the U.S. Air Force.
The aircraft is one of only eight examples of the type in existence and is currently located at the site of the recently closed Chanute Air Museum in Rantoul, Illinois. Until recently, the Ft. Worth Aviation Museum in Texas had hoped to acquire the bomber, as it was manufactured in the city and is considered "a great piece of pride". However, a proposed $250,000 loan from the city to relocate the machine was eventually voted down when it was learned that the museum would be unable to pay back the money by a Sept 30th deadline.
Castle Air Museum director Joe Pruzzo says they are "ecstatic" to be receiving the aircraft, stating, "This fills a big hole in the collection. It will definitely be preserved."
The museum will spend roughly $200,000 to relocate the B-58 and expects to have it by the end of July.
(via Star-Telegram and Your Central Valley)