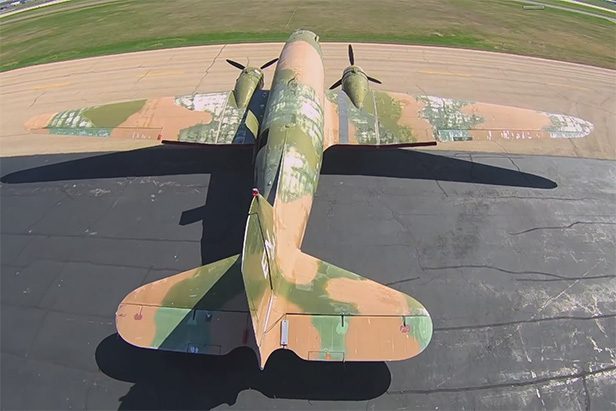 The recently discovered C-47 that led the massive D-Day aerial invasion over Normandy on June 6, 1944 will become the focus of a feature-length, historical documentary.
The production is a collaboration between Nik Coleman Television (NCTV) and the Commemorative Air Force that will "chronicle the discovery, history and restoration" of the machine, which was given the name That's All, Brother in order to send a personal message to Hitler.
Several hundred aircraft flew in advance of soldiers storming the shores of Normandy. That's All, Brother was the lead aircraft of the massed formation that dropped more than 13,000 Allied paratroopers in occupied France. Following the D-day mission, the aircraft continued military service through the War, after being released from the military it was sold for civilian use and changed hands several times. It's historical significance was unknown, even by those who owned the aircraft.
Slated to be converted into a BT-67 turboprop, That's All, Brother (S/N 42-92847) was recently discovered in an aircraft boneyard by a military historian. After its historic significance was revealed, the Texas-based Commemorative Air Force (CAF) stepped in to negotiate for its acquisition and are now in the process of restoring it to its exact WW2 configuration.
NCTV, which produced the series Plane Resurrection, began work on the film last year. The documentary will share the story of the machine and the people connected to it, while also following its recovery and restoration to airworthy status and well as its upcoming return to Normandy in 2019 for the 75th anniversary of D-Day.
That's All, Brother: The Plane That Led The D-Day Invasion is currently slated for release in 2019, although excerpts will reportedly be pre-screened at MiPTV in Cannes, France on April 3-6, 2017.
Click below to check out the new teaser trailer for the film.
(via Nik Coleman and Eastern Daily Press Photo: CAF Media)