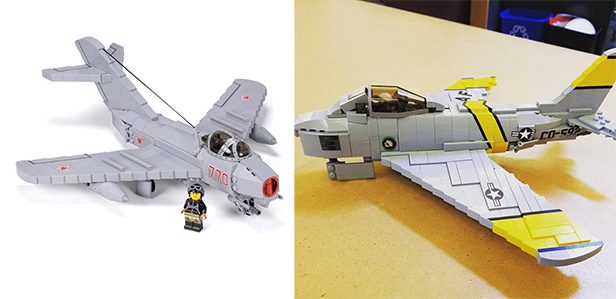 The latest limited edition release from Brickmania is a 1/35 scale custom LEGO kit of the MiG-15 – an aircraft considered to be one of the best fighters of the Korean War.
The kit reportedly features 460 genuine new-condition LEGO / BrickArms elements, a custom 360 degree printed North Korean pilot, a sticker sheet with both Soviet and North Korean markings, air brakes, printed gun sights and retractable landing gear.
The F-86 Sabre, the American response to the MiG-15, will also be represented as an upcoming Brickmania kit. A recent update stated that it will be entering production soon, although a final release date has not yet been announced.
Click below to check out a video overview of the new MiG kit.
Product Page ($175 via Brickmania)