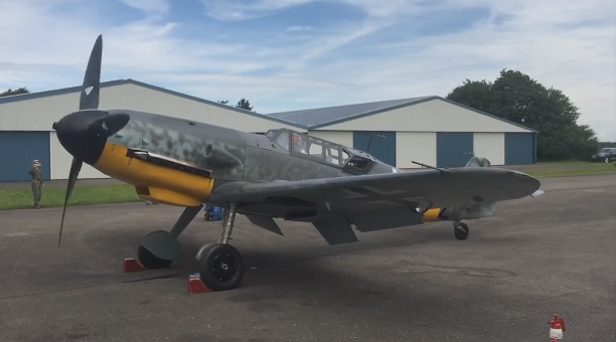 A recently restored example of the Messerschmitt Bf 109 G-12 two-seat trainer has hit the market.
The aircraft (S/N 440738 / D-FMGZ) was converted from a Hispano Aviación Buchón by MeierMotors GmbH in Bremgarten, Germany and is powered by an original DB605 engine. It performed its first post restoration flight on August 4, 2016 and is said to be the only example of the two-place G-12 trainer in existence.
Click below to check out additional information and a test flight video from 2016.
Pricing is available upon request. To view the complete listing, click here.