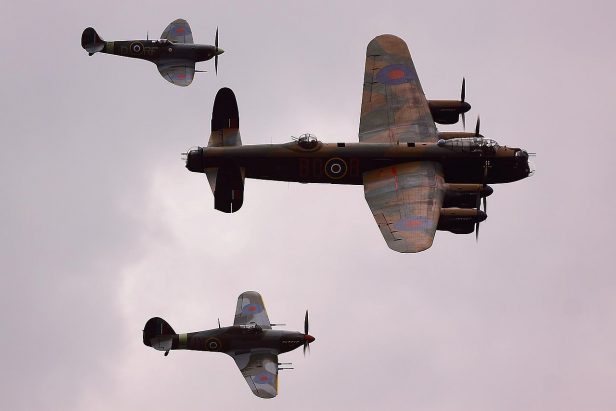 A number of aircraft operating with Battle of Britain Memorial Flight (BBMF) have reportedly been grounded following inspection.
In their announcement, BBMF states:
"A routine engine inspection has highlighted a fault with one of our Merlin engines. Consequently, purely as a precaution, we have taken the decision to temporarily pause flying of our aircraft powered by Merlin engines. We will advise further as soon as we are able to. We are still operating our Griffon engined Spitfire. We realise the disappointment this will be to our many supporters and Airshow organisers; however, safety is our paramount concern."
The RAF's Battle of Britain Memorial Flight (BBMF) is well-known for commemorating the service's victory against staggering odds in 1940 – operating a fleet of some of the last remaining airworthy examples of the machines that helped win the pivotal conflict, including Spitfires, Hurricanes and an Avro Lancaster – one of only two examples of the type currently flying.
BBMF performs before an estimated 7 million spectators annually and was expected to perform at the inaugural Scampton Airshow in early September.
(via BBC and Flightline UK Photo: By Tim Felce (Airwolfhound) via Wikimedia Commons)