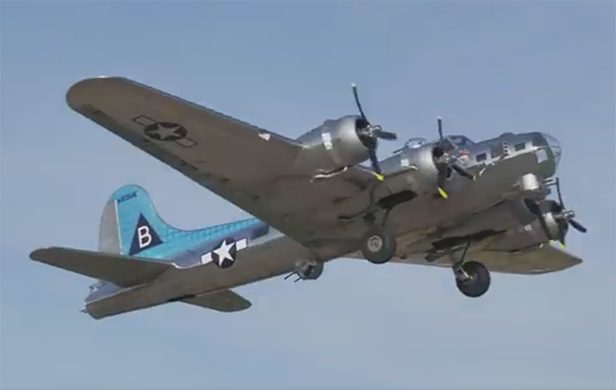 A newly released series of videos is giving the world its first clear glimpses of Jack Bally's 1/3 scale, manned B-17G in flight.
The Illinois-based machine was built over a 17 year period using 1/9 scale RC model aircraft plans and carries a single pilot. It is powered by four Hirth 3002 4-cylinder 2-stroke engines, spans 34′ 7″ and weighs an estimated 1,800 lbs empty – a far cry from the full-scale machine's 36,134 lb weight.
Dubbed "Bally's Bomber," the reduced scale B-17 received its airworthiness certification in October 2016 and performed its maiden flight on November 14th of that year.
Click below to check out the newly released videos.
(via Bally's Bomber and Bally Bomber)