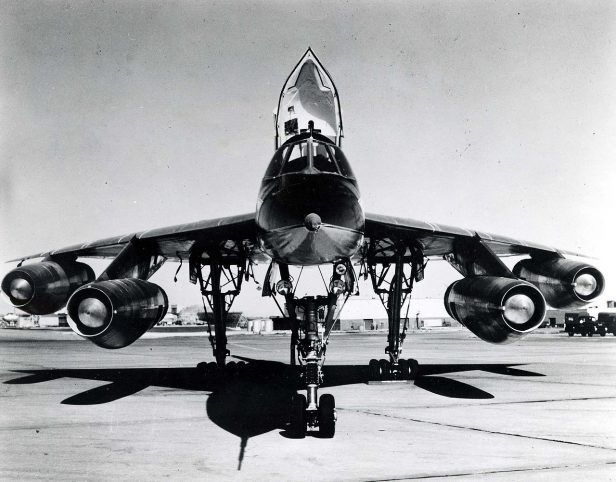 Some interstate drivers will be treated to an extremely rare sight as B-58 Hustler 55-0666 makes its way toward its new home on the west coast.
Over the past year, the cold war supersonic bomber has been disassembled by Worldwide Aircraft Recovery, with a number of components, including the four engine pods, radome, pylon mounts and center line weapons pod being delivered via flatbed from the site of the recently closed Chanute Air Museum in Rantoul, Illinois to the machine's new home at California's Castle Air Museum. Recently, the effort reached a climax as the wings were removed and the massive fuselage was loaded on a trailer for the journey.
The aircraft performed its maiden flight on March 20, 1958 and went on to log 32 minutes at sustained Mach 2 speeds using YJ79-GE-5 engines. It also performed the type's longest early test program flight of 11 hours 15 minutes on August 16, 1962. Today it is one of only eight B-58s in existence.
As of this writing, additional details, such as the journey route and a final arrival date, have not been announced. Click below to check out photos of the fuselage after loading.

(via Worldwide Aircraft Recovery and Castle Air Museum Additional Information via B-58 Hustler Association)