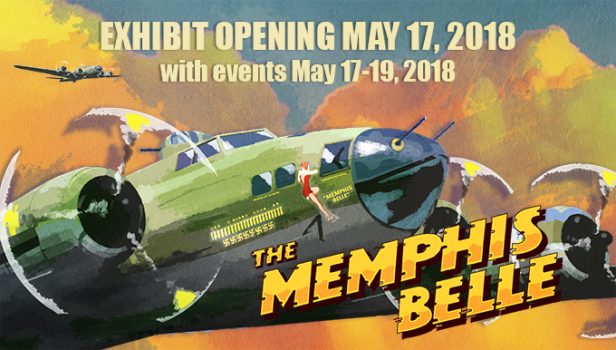 The highly anticipated unveiling of the restored B-17F "Memphis Belle" at the USAF Museum on May 17th will reportedly be attended by two B-17s and over 130 WW2 reenactors.
B-17Gs "Yankee Lady" from the Yankee Air Museum in Belleville, Michigan and "Aluminum Overcast" from the EAA in Oshkosh, Wisconsin are scheduled to be on hand for the event. They will reportedly arrive around 9 am on May 16th and will be on static display on the 17th and 18th from 9 am to 4 pm, departing around 4:30 pm on the 18th.
More than 130 WW2 reenactors are also scheduled to take part in the event, representing period airmen, ground crew, infantrymen, nurses and more. Additional attractions will reportedly include historic vehicles, memorabilia and artifact displays, music from the era, guest speakers, book signings and films.
As previously reported, the aircraft (S/N 41-24485) became the first the first U.S. Army Air Forces heavy bomber to complete 25 missions and return to the U.S., where it flew across the country to promote war bonds and boost morale. Further attention was directed toward the aircraft when it became the focus of a 1944 William Wyler documentary and later a 1990 feature film, both of which will reportedly be shown in the Air Force Museum Theatre during the event.
For a complete schedule and additional information, click here.
(USAF Museum via Dayton Daily News and Journal-News)