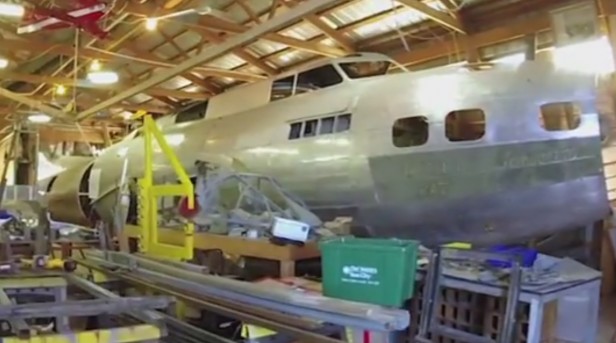 YouTuber Chuck Derer of "RideswithChuck" recently visited Marengo, Illinois to check up on the restoration of B-17E/XC-108A 41-2595 "Desert Rat".
Recent work has focused on the radio room, where most of the walls are fitted and awaiting installation, as well as the inboard and outboard wing panels. Currently, crews are creating a fixture for the outboard panels while work continues to clean and repair the inboard surfaces.
In addition to detailing the current work on the bomber, Derer also interviewed its owner, Mike Kellner, as well as Ted Micci, a volunteer working on the project who flew 25 missions over Berlin as a B-17 radio operator.
Click the link below to check out the latest video update and learn more about this exciting project.
(via RideswithChuck)