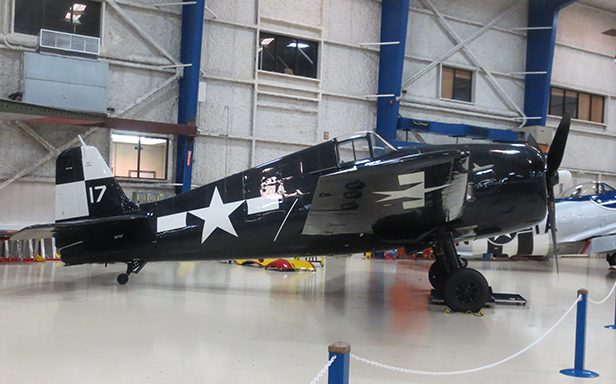 A trade between the Lone Star Flight Museum in Houston, Texas, and the Erickson Aircraft Collection in Madras, Oregon has resulted in two historic warbirds finding new homes.
Erickson's Grumman Avenger B/N 53575 (N6447C) will become the newest addition to the Lone Star collection. The machine is a General Motors built TBM-3E which was delivered to the U.S. Navy in June 1945 and served until 1953. Following the war it was adapted for airborne firefighting and later, crop dusting. It was acquired by Erickson in 1988 and restored to airworthy condition.
Lone Star's Grumman F6F-5 Hellcat B/N 94294 (N4998V)is now part of the the Erickson collection and is reportedly already on display. The machine is an F6F-5N night fighter version that was initially delivered to the U.S. Navy in July 1945. It never saw combat in WW2 and remained in service until the 1950s, when it was declared surplus. The aircraft was acquired by Lone Star in 1986 and restored by Steve Picatti to airworthy condition, arriving in 1989.
Click below to check out additional photos, including a view of the Hellcat at its new home. As of this writing, the Avenger is expected to be delivered to Lone Star within the next week or so.

(via Platinum Fighter Sales Addtional Information via Erickson Aircraft Collection and Lone Star Flight Museum Top Photo: mr_t_77 via Flickr)