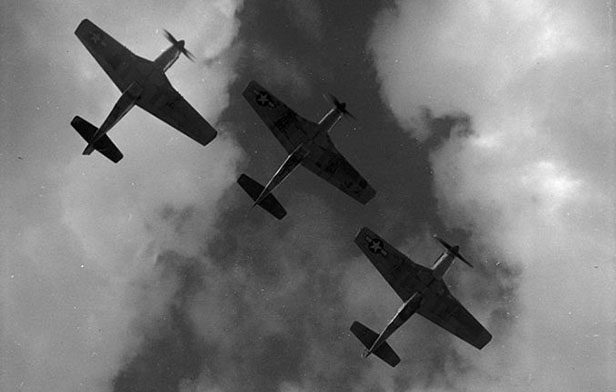 In coming months, University of New Orleans archaeologist D. Ryan Gray will lead a team of students to southern Austria to investigate the possible crash site of a P-51D Mustang that vanished over 70 years ago.
During a reconnaissance mission on December 23, 1944, Capt. Lawrence Dickson, a Tuskegee Airman serving with the 332nd Fighter Group, 100th Fighter Squadron, radioed his wingman, 2nd Lt. Robert Martin, to report that he had encountered problems and would need to bail out. Martin watched as the Mustang's canopy opened, but he never saw a parachute.
Dickson has been MIA ever since, and Gray is now hoping to resolve the case and possibly bring a war hero home.
The Defense POW/MIA Accounting Agency will not confirm the accuracy of the proposed exploration site, but associated documents, as well as alleged eyewitness accounts, suggest the location is worth exploring. Gray and his 13 students will be joined by academic staff and students from Austria's University of Innsbruck as well as Tom Czekanski, a senior curator at the National World War II Museum in New Orleans. The ultimate goal of the exploration will be to determine the type of aircraft that crashed (if any) and identify human remains. Proper recovery operations would then be handled by the POW/MIA agency.
It is hoped that the case will be resolved during a five-week dig period this summer.
(via The New Orleans Advocate)