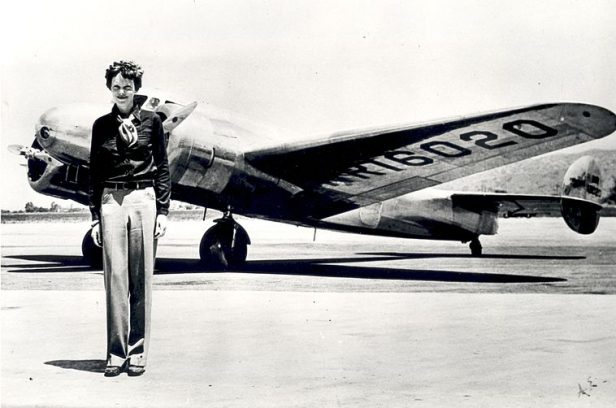 On March 18, Beaumont District Library in Beaumont, California will host "Amelia Earhart: In Her Own Words", a special program focused on the life of the first woman to fly solo across the Atlantic Ocean.
The live, one woman performance stars Roberta Bassin, actress and author of the book Amelia Earhart, Me & Our Friends: Journaling the Journey. Bassin portrays Earhart in 1937, speaking to an assembly of well-wishers and reporters as she prepared for the Pacific leg of her tragic journey around the world. In the process, she reminisces about her childhood, record-setting flying adventures and personal philosophy on a number of topics.
The presentation, which will also feature a Q&A and book signing, will take place at 2pm in the library's Laura May Stewart Room at 125 E. Eighth Street in Beaumont. Admission is free and all ages are welcome. Click below to learn more.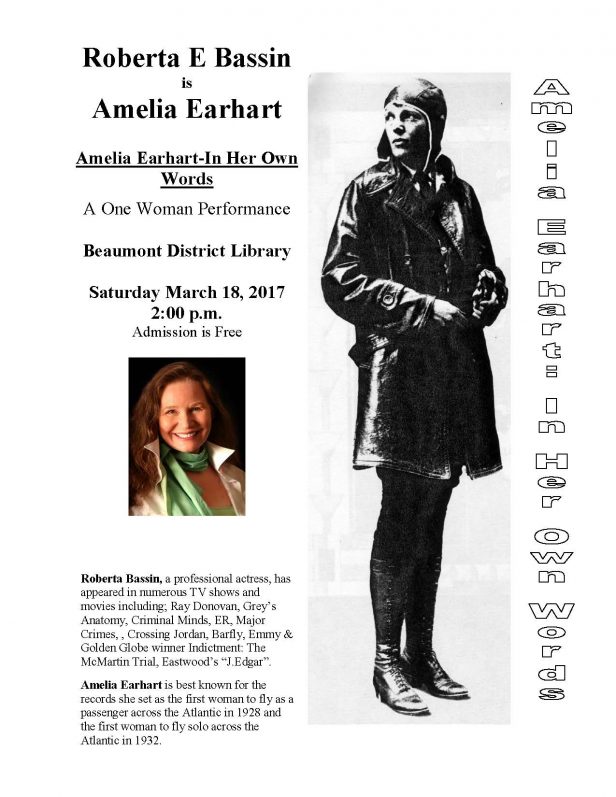 (Beaumont Library via Patch Photo: Wikimedia Commons)