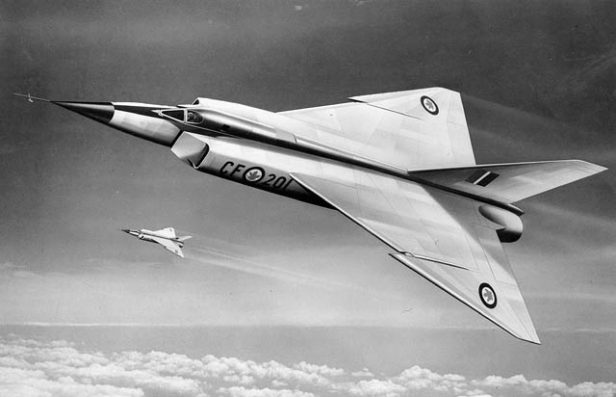 This week, a search team will begin probing the depths of Lake Ontario in search of nine 1/8 scale models of the Avro Arrow that were reportedly strapped to rockets and launched over the lake while the project was in development in the mid-1950s.
The Arrow, a massive cold war interceptor developed by Avro Canada, showed immense promise when introduced in 1958, but the project was ultimately cancelled in a controversial move that was attributed to excessive costs. As a result, all completed airframes and engines, as well as associated tooling and components, were ordered destroyed.
It is believed that the three-metre long, sensor equipped scale models were shot over the lake from Point Petre in Prince Edward County. The expedition to locate and recover them has been in the planning stage for the past year and is a collaborative effort between several private companies with assistance from the Canadian Coast Guard and the Royal Canadian Military Institute. The effort will employ a state-of-the-art ThunderFish underwater vehicle and AquaPix sonar system to explore a search grid measuring about 64 square kilometres in waters ranging from 5 to 100 meters in depth. The technology will be used roughly eight hours per day, with gathered data being analyzed by a team of scientists and archeologists.
If found, the models will be given new homes at the Canada Aviation and Space Museum in Ottawa and the National Air Force Museum of Canada in Trenton.
(via CBC)