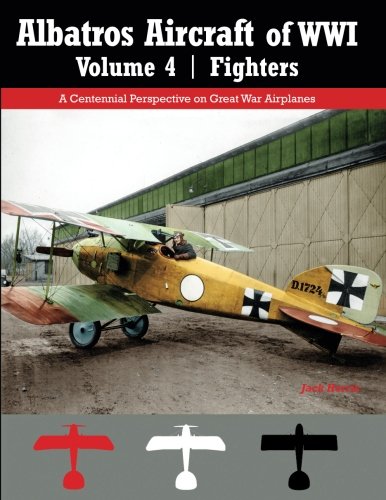 Aeronaut Books and author Jack Herris have completed their four volume series on Albatros aircraft of WW1 with a new release focused on the company's significant fighter designs.
This book describes and illustrates the development of Albatros fighters of WWI with text, 316 photos, 125 color profiles, 22 color plan views, production quantities and serial numbers of aircraft, and aircraft dimensions and performance specifications. In addition, 10 aircraft are illustrated in 1/48 scale drawings.
The 224-page book joins the previous three installments which focused on bombers, seaplanes and J-Types as well as early and late two-seaters.
Product Page ($49.99)