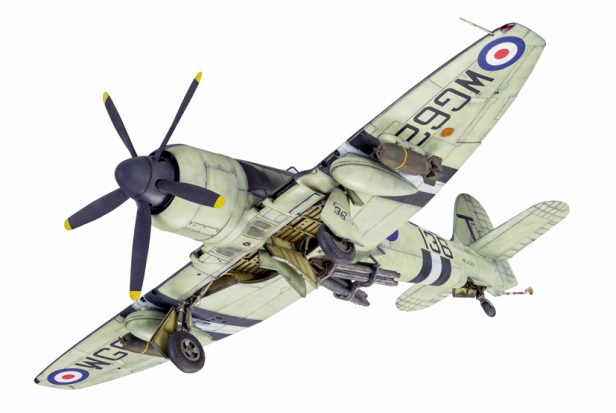 Airfix has released their new tool model kit of the Hawker Sea Fury FB.II in 1/48 scale.
As previously reported, the new kit (A06105) is said to allow builders to select from a variety of options, including flying and static configurations, folded or extended wings and equipment ranging from bombs and 3-inch rocket projectiles to 90 gallon drop tanks and an underwing camera pod. A Jet Assisted Take Off (JATO) pack will also be included to represent the aid given to heavily armed Sea Furys as they attempted to take off from the relatively short decks of British Aircraft carriers.
Marking options represent WJ236 of No.801 NAS and VR930, currently operated by Royal Navy Historic Flight of Yeovilton.
Product Page (£23.90, or about $33.99)