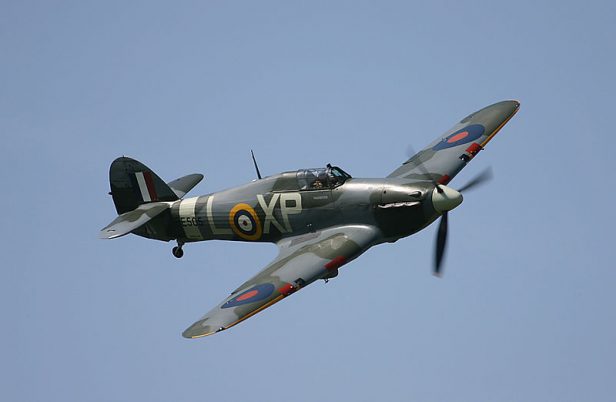 Hawker Hurricane IIB G-HHII will reportedly be converted into a two-seater by UK-based Hawker Restorations, Ltd.
The aircraft was manufactured by the Canadian Car & Foundry Company in 1942 and served with the RCAF until 1944. It then passed through a succession of owners, including Tony Ditheridge of Hawker Restorations, who restored it to a fighter-bomber configuration in the markings of BE505 of 174 (Mauritius) Squadron. The machine was acquired by the Hangar 11 Collection in 2007 and performed its first post-restoration flight in 2009. After being offered for sale, the machine once again joined the Hawker Restorations family and performed a short flight from North Weald to its new home at Elmsett on January 19.
Warbird Lovers has reported that the modification to a two-seat configuration will take roughly a year, with the second seat being positioned behind the pilot's seat with an elongated cockpit and canopy. It is said that the machine will retain its fighter-bomber appearance.
Future plans for the machine have not yet been announced. It is also unclear whether the conversion of G-HHII is related to the Hawker Restoration's recently announced opportunity to own the "only two-seater Hurricane in the world."
(via Warbird Lovers and Hawker Restorations, Ltd. Photo: Paul Nelhams via Wikimedia Commons)