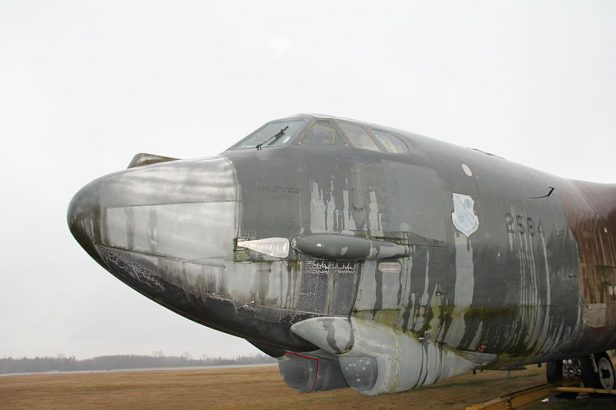 Last week The Museum of Flight in Seattle, Washington received the first truckload of parts for their B-52G Stratofortress "Midnight Express" following an exterior restoration.
As previously reported, the bomber (S/N 59-2584) has been parked outdoors at the museum's Paine Field facility in Everett for the past 26 years. A $2.2 million effort was launched to restore the machine for use as the centerpiece of a new Vietnam Air War Memorial Park, which will pay tribute to the aircraft of the Vietnam War and honor the service members who flew and supported them.
Now repainted, the aircraft has been partially disassembled and is now in the process of being moved to the memorial park site on west side of the Museum's Aviation Pavilion. The museum reports that the "small parts" will be stored until final assembly takes place later this spring.
Click below to check out a video of the first parts following their arrival.