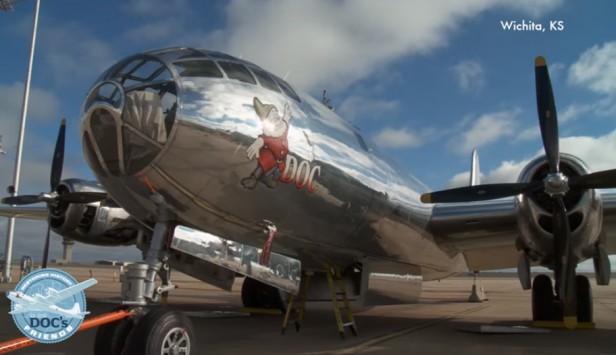 The newly restored B-29 Superfortress "Doc" will make four national tour stops through the first half of 2017 according to a tour schedule announced earlier today.
Doc's Friends, Inc. will be bringing the aircraft to Kansas, Louisiana, Missouri and Wisconsin as part of their effort to "honor those who built, maintained and flew B-29s to protect America's freedom at home and abroad" and "educate current and future generations on the contributions made by the Greatest Generation during wartime."
The group is also in negotiations to participate in four additional events that could bring Doc to Oklahoma, Colorado and Texas later in the year.
Click below to check out the current 2017 tour dates.