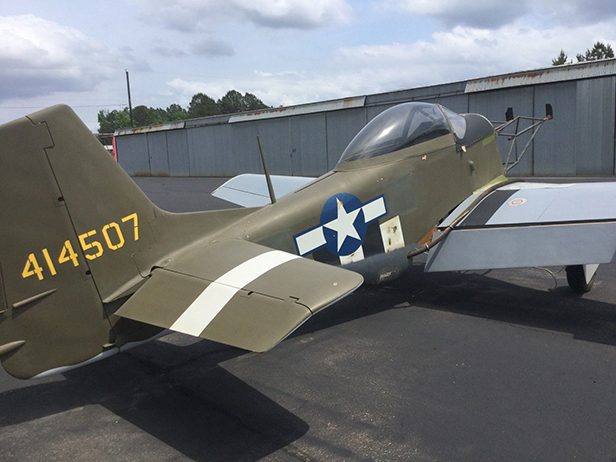 A 2/3 scale P-51 Mustang has hit the market.
The aircraft reportedly consists of Sal/Falco type plans and construction, an LS-1 engine (said to be in "good condition") and a 4-blade propeller with PSRU and ignition system custom built for the engine type. A digital com radio is also included.
The machine is located in East Texas and is currently being offered for $23,000, although bids are also being accepted. Click here to check out the complete listing.