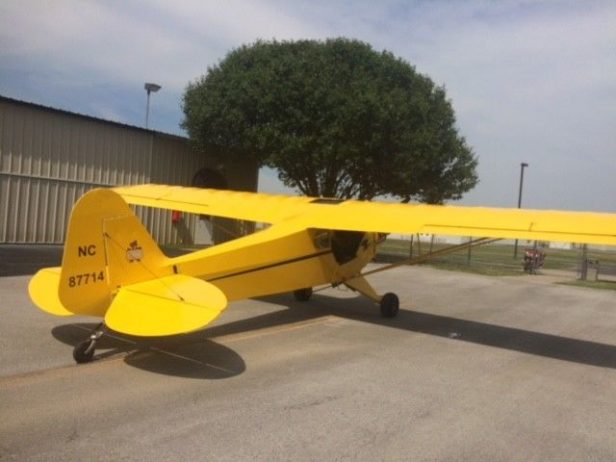 Piper Cub NC87714 has hit the market.
The airframe is said to have a total time of 2,750 hrs, while the C75-12 engine has 1,275 hrs. It is described as having no electric, right wing aux tank and nice paint and fabric.
The machine is reportedly based in Carterville, Illinois and bids are now being accepted. Click here to check out the full listing.